Child Care Providers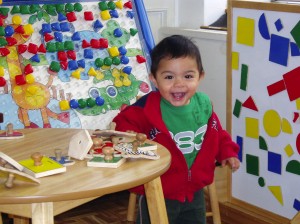 Child care providers work day in and day out to provide high quality child care. We are always here to answer questions that come up in your work so that complex legal questions don't get in the way of your ability to serve the children in your care.
Our "Know the Law" series will help you find answers to questions about your rights and responsibilities at any time. Click on the links below under each topic area to get more information specific to that topic, or check out the whole "Know the Law" series.
---
Make your child care a "safe space" from immigration enforcement
Please see these resources from CLASP and Moms Rising.
Landlord/tenant law for family child care homes
Landlords and Homeowners' Associations cannot prevent you from operating a family child care home in your rented property. Our short video explains five things family child care providers need to know about operating in a rental property, in English, en Español, and 汉语. The law is also explained in Know the Law About Family Child Care in California Rental Property, 了解關於家庭托兒所在加州租賃物業的法律, and Six Things California Homeowners' Associations Should Know about Family Child Care. 
Child Abuse Mandated Reporter Training
Beginning January 1, 2018, Health and Safety Code 1596.8662 requires all licensed providers, applicants, directors and employees to complete training as specified on their mandated reporter duties and to renew their training every two years. To access the online version of the training, click here.
To learn about in-person trainings, your responsibility to take the training, and citations for not taking the training, click here for English and click here for Spanish/Español.
Immunization requirements
California law requires children to be immunized in order to attend licensed family child care homes, child care centers,  and preschools.
The California law is explained in "Know the Law About Immunization Requirements for Children in Child Care in California."
Shots for Schools.org has a full explanation of California immunization requirements.
Serving children with disabilities
The American with Disabilities Act requires that children with disabilities must be included in child care programs. Know the law about the Americans with Disabilities Act and child care in California..
Releasing children from child care
Only parents, legal guardians and a person with written authorization from the parent with physical custody may pick up a child from your program. Know the law about who may pick up a child from child care.
Business licenses and zoning permits
Know the law about what cities and counties may request of small and large family child care homes.
Community Care Licensing
We have several "Know the Law" titles about Community Care Licensing and family child care. You can also get answers about state licensing requirements at your regional child care program office.
Check out our full "Know the Law" Series
Resources