Child Care Providers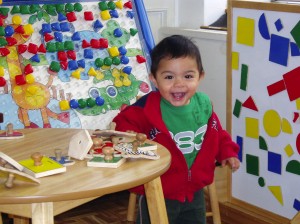 Child care providers work day in and day out to provide high quality child care. We are always here to answer questions that come up in your work so that complex legal questions don't get in the way of your ability to serve the children in your care.
Our "Know the Law" series will help you find answers to questions about your rights and responsibilities at any time. Click on the links below under each topic area to get more information specific to that topic, or check out the whole "Know the Law" series.
---
Looking for information about landlord/tenant law for family child care homes?
Landlords cannot prevent you from operating a family child care home in your rented property. Our short video explains five things family child care providers need to know about operating in a rental property, in English and en Español. The law is also explained in Know the law regarding family child care homes and rental property in California.
Looking for Information about Immunization Requirements?
California law requires children to be immunized in order to attend licensed family child care homes, child care centers,  and  preschools.
Shots for Schools.org has a full explanation of California immunization requirements.
Are you looking for information about serving children with disabilities?
The American with Disabilities Act requires that children with disabilities must be included in child care programs. Know the law about children with disabilities and child care.
Do you have a question about releasing children from child care?
Only parents, legal guardians and a person with written authorization from the parent with physical custody may pick up a child from your program. Know the law about who may pick up a child from child care.
Do you have questions about business licenses and zoning permits?
Know the law about what cities and counties may request of small and large family child care homes.
Do you have questions about Community Care Licensing?
We have several "Know the Law" titles about Community Care Licensing and family child care. You can also get answers about state licensing requirements at your regional child care program office.
Do you want to know more about immunization requirements and child care?
Know the Law About Immunization Requirements When Children Enter Child Care in California.
Check out our full "Know the Law" Series
Resources