Policy Work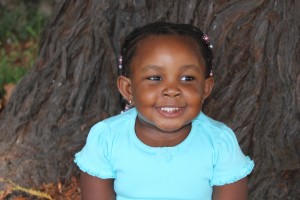 Child care funding and legislation can be difficult to understand, even for those who share our goal of helping low-income working families access high quality child care. In order to help policymakers and advocates work effectively to improve access tp quality child care, we draw on our expertise at the Child Care Law Center to answer questions and provide analysis of state and federal budgets, laws, regulations, and initiatives related to child care. We also monitor regulations and provide comments when appropriate to bring the concerns and perspectives of families and child care providers to the table.
---
Hot Topics in Child Care and Preschool in 2018
California
1) Regulations for "Safe Sleep" are ready for your comments.
3) New State Bill Proposals
Click here for 2018 legislative proposals affecting child care in California
4) Local Measures – June 5, 2018
San Francisco Proposition C – Voters in San Francisco have approved Prop C! This historic measure will assure child care scholarships for children from low income and moderate income families, and better training opportunities and compensation for child care providers.  Funding will be generated by a small surcharge of commercial rents over $1 million per year. It passed with a little more than 50% of the vote.
Alameda County Measure A – Voters in Alameda County narrowly defeated Measure A, by just .5%. Measure A sought to address the child care crisis by providing financial assistance to low income families and improved pay to retain child care professionals. The Alameda County Board of Supervisors had proposed a half-cent sales tax increase for the June 5 primary election ballot, and it needed two-thirds of the voters to approve it to pass.*
Federal
1) Child Care For Working Families Act
Senator Patty Murray (D-WA) and Representative Bobby Scott (D-VA) introduced this act to address the child care crisis that families in America are facing. Has your Representative in Congress signed on as a co-sponsor?
The act will:
help more families get financial assistance for child care
support family, friend and neighbor care
improve pay for early childhood education professionals
assure quality improvements to child care programs
2) Child Care and Development Block Grant
The Child Care and Development Block Grant Act of 2014
This federal law authorizes the Child Care Development Fund (CCDF). It is the source of federal funding to states to increase the affordability and quality of early care and education.
California can expect $252,727,000 in additional child care funding from the federal government in 2018. This boosts the Legislature's ability to budget new funds to help families pay for child care.

Click here for information about the State Plan and CCDBG background.
---
Recent California Legislation
The Child Care Law Center 2017 Legislative Roundup  – a short synopsis of laws that passed, were vetoed, or will continue next year related to child care and families.
 

Updated Family Eligibility Rules

– California enacted new eligibilty guidelines for families through the state Budget 2017. Families will earn up to 85% of the State Median Income and keep their affordable child care;  these families will receive a minimum of one year of child care services.
Read our full analysis of how SB 3 (Leno),  California's new $15-per-hour minimum wage law, will impact the child care industry 

here

.
Bringing Child Care Policy In Line with the New $15-Per-Hour Minimum Wage
The  Minimum Wage Task Force of the State Advisory Council on Early Learning and Care presented recommendations to Governor Brown. Read them here in pdf or

accessible

format.
The top recommendations were included in the 2017-2018 California budget.
---
Resources