SB 234 Keeping Kids Close to Home – Resources
What SB 234 does: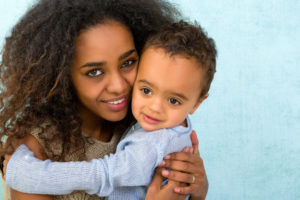 SB 234 increases the availability of family child care so children in all our communities can receive quality care close to home.
Why Families Need SB 234: 
Finding safe, affordable child care close to home shouldn't have to feel like winning the lottery, but for too many parents, it does. Statewide, licensed child care is available for only 23% of children with working parents, and the numbers keep getting worse.
All too often, families are forced to cobble together situations that lack the nurturing, home environment they want for their children. This is a missed opportunity for quality care and early learning in California, especially for our babies and toddlers.
Why we must pass SB 234:
California enacted the Child Day Care Facilities Act so kids and parents have quality child care close to home, in every community. But many local providers have been forced to close their doors leaving families with nowhere to turn.
To meet the needs of today's families, SB 234 equalizes and updates state law to encourage and support child care close to home, so parents can work and children can thrive, immediately and in the future.
Author: Senator Nancy Skinner
Cosponsors: Child Care Law Center, California Child Care Resource and Referral Network, SEIU California, UDW/AFSCME Local 3930
Need to Know Information
– The Basics One-Pager
*The Basics – SB 234 Keeping Kids Close to Home
*The Basics in Spanish – SB 234 Ley para Mantener a los Niños Cerca de Casa
*The Basics in Chinese – SB 234 讓孩子靠近家法案
– Hearing Dates
Senate Human Services Committee, 3/11/19 – Passed out of committee 6-0, watch here.

Read the Senate Human Services bill analysis, here

Senate Judiciary Committee, TBD
– Parent and Provider Experiences – Coming soon
How YOU Can Pass the Bill

:
– Call, write letters, and/or meet with legislators on the Senate Judiciary Committee. Tell them why they need to support SB 234.
Find out how to contact a legislator by clicking on their name below:
– Attend the Senate Judiciary Committee hearing on TBD at 1:30 PM in room 112 at the State Capitol Building in Sacramento and ask the committee to vote yes.
– Get active on Twitter and Facebook! Use #SB234 #KeepKidsClose2Home
– Do you have a personal story to share? Email Julia Frudden
– If you're a family child care provider in California, sign up for email updates and opportunities to support the bill, here.
In the News:
Questions

:

– Email Senior Staff Attorney Laurie Furstenfeld.