Our Team
Kim Kruckel, Executive Director
Ms. Kruckel joined the Child Care Law Center staff in 2012. She began her care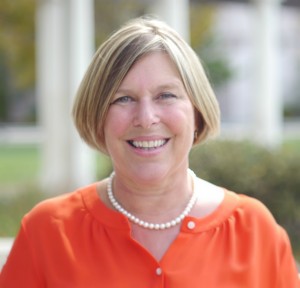 er as a community organizer, and founded Parent Voices at BANANAS Child Care Resource & Referral so low-income parents could advocate for child care.  Ms. Kruckel has experience in emplo
yment law, housing law, and legislative and grassroots advocacy, with expertise in Paid Family Leave and family-friendly work policies. She received her law degree from University of San Francisco School of Law.
Laurie Furstenfeld, Senior Staff Attorney
Ms. Furstenfeld's expertise is in the areas of increasing access to child care for foster families and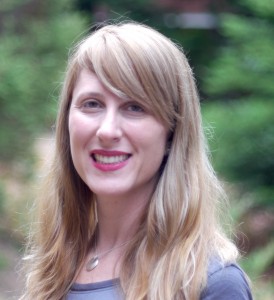 relative caregivers, improving the quality and safety in child care, and advocating for fair business and zoning laws for family child care home providers. Before coming to the Child Care Law Center, Ms. Furstenfeld worked as a consulting and volunteer immigration attorney.
Ms. Furstenfeld received her JD and Public Service Certificate from UC Davis in 2011. During law school, Ms. Furstenfeld served as a board member of the school's co-operative child care, an organization where students donated their time to care for the children of law students. She also combined her legal knowledge and social work background to work on under-served children's issues related to benefits, juvenile justice, foster care, mental health, special education, and immigration while clerking at the National Center for Youth Law, Legal Services for Children, East Bay Children's Law Offices, and San Francisco Juvenile Public Defender's Office. Before law school, Laurie was a social worker in a mental health special education classroom in the Oakland Unified School District.
Angela Breslin, Legal Fellow
Angela Breslin joined the Child Care Law Center as a legal fellow to assist and advocate for families who are at risk of losing their child care subsidy. Angela is a recent graduate of
Golden Gate University, School of Law. An advocate for women, children and families, Angela is a published board member for the school's Law Review and graduated law school with Honors and a Public Interest Certificate for her dedication to the public interest field of law. While in law school, Ms. Breslin interned with Legal Services for Children and the Alameda County Superior Court Family Law Facilitator and Self-Help Center. She has also worked in preschools in the US and in New Zealand.
Patti Prunhuber, Senior Policy Attorney
Patti Prunhuber joined the Child Care Law Center as Senior Policy Attorney in January 2016. From 2010 to 2015, Patti worked at the Public Interest Law Project.
Some of her significant work there on behalf of low-income children and families includes Parent Voices Oakland v. Calif. Dept. of Education, halting the termination of Stage 3 subsidized child care for 56,000 low-income children; Hartley v. Calif. Dept. of Social Services, ending the  practice of collecting from children, and former children, the welfare debts incurred by their parents; multiple writs challenging counties' unlawful General Assistance policies; and Jones v. Calif. Dept. of Social Services, challenging the failure of county welfare departments to provide welfare-to-work promptly to time-limited CalWORKs recipients.
Ms. Prunhuber worked in Massachusetts legal services organizations for twenty-five years, most recently as Litigation Director at Community Legal Aid. In addition to her legal advocacy in state and federal court in the areas of public benefits, health care, fair housing and workers' rights, she has taught courses on Welfare Law and Social Policy, Family Law, and Labor and Employment Law. Ms. Prunhuber received her JD from Northeastern University School of Law.
Julia Frudden, Communications and Development Manager
Julia Frudden first joined the Child Care Law Center as Project Manager in 2016.
She focused on assisting families at risk of losing their affordable child care and advocating for fair business and zoning laws for family child care homes. As Communications and Development Manager, she leads our outreach efforts to promote awareness of issues and support progressive policy change for children and families. Previously in her career, Ms. Frudden taught first grade in under-served communities in Denver and the Bay Area. She also has experience working with youth in juvenile probation camps in Los Angeles. Ms. Frudden interned in Washington, D.C. for Senator Tom Harkin of Iowa. She graduated from Pepperdine University with a degree in Political Science.
Morgan Rose, Program Assistant
Morgan graduated from UCLA in the spring of 2017 with a degree in International Development Studies and Entrepreneurship. While at UCLA, she interned and volunteered for several social enterprises and nonprofits, in addition to working as a tutor with the Undergraduate Writing Center and as a Campus Tour Guide for Undergraduate Admissions. Morgan received honors for her senior thesis titled "The Social Enterprise Ecosystem: Funding and Holistic Impact in Developing Communities," and she is strongly committed to sustainable development and advocacy.