AB 60 Child Care Protections for Working Families – Resources
Victory Update:
The final budget for 2017-2018 will fund and enact all the provisions of AB 60. It will ensure working families who earn up to 85% of the state's median income, will keep their  affordable child care, and that all families receive a minimum of one year of child care services. The funding will affect 280,000 children in child care, preschool and after-school programs. AB 60 will be gutted and amended to achieve another purpose in the future.
---
Why We Need AB 60:
California raised the minimum wage so that people are paid more fairly for their hard work. But the extra 50 cents an hour has unintentionally caused many families to lose child care.
What AB 60 offers: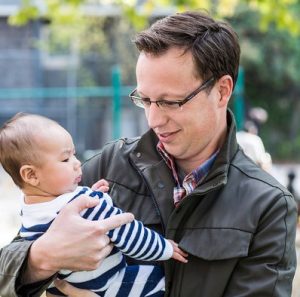 AB 60 will allow parents earning the minimum wage to keep their affordable child care, so they can continue to work and their children can stay in day care, preschool, and after-school programs.
How AB 60 works:
This bill updates guidelines that have been frozen for over a decade, to raise the income eligibility for affordable child care, taking into account the new minimum wage and the cost of living in California.
Need to Know Information:
Hearing Dates
Parent Stories
How YOU Can Pass the Bill:
Authors: Assemblymember Miguel Santiago and Assemblymember Lorena Gonzalez Fletcher
Coauthors
Assemblymember Cristina Garcia
Assemblymember Jimmy Gomez
Assembly Member Blanca Rubio
Assemblymember Kevin McCarty
Assemblymember Tony Thurmond
Senator Scott Wiener