2018 California Child Care Budget Advocacy
Supporting children from the beginning of their life lays the foundation for a brighter future for everyone: Children will be ready for school, their families are able to work and provide for their needs, and our communities grow stronger.
What is the 2018 child care budget request?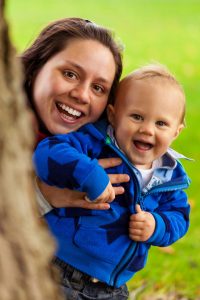 Lawmakers need to allocate $1 billion in new funds to help more families pay for child care and invest in growing the supply of affordable care for babies and toddlers.
Why we need it:
Our youngest children need the most care, but the least help is available for their families.
The state hasn't invested enough in the growth of affordable care for our youngest children, so many child care providers have shut down or cut services.
Hundreds of thousands of families are being forced to make tough choices about where to leave their children when they go to work.
The impact it will make:
Increasing the number of vouchers by 100,000, we will enable more parents to work because they will have help paying for child care
Increased support from the state will help child care providers open their doors to babies and toddlers
California will help more families when they it the most, when their children are at their youngest and most vulnerable age.
Bottom Line:
With this investment, California will be creating a more seamless support system for children from the beginning of life to preschool and beyond.
Need to Know Information:
–The Basics – 2018 California Child Care Budget Request
–Letter to Senate and Assembly Budget Committee Chairs from the Early Childhood Education Coalition
–Hearing Dates
April 5th, 2018 – Joint Senate Hearing Subcommittee 1 and 3 on Child Care and Early Childhood Education
How YOU can help:
-Tell your state representatives that you support a $1 billion increase in child care funding and ask them to prioritize this funding increase in their budget request.
-Do you have a personal story to share about how this funding will help you, your child care, or your family? Email Julia Frudden at jfrudden@childcarelaw.org
---
"Additional investments in early childhood education are necessary so parents can work and children can thrive […] When we know better, we must do better." -California Senator Holly J. Mitchell (D-Los Angeles),  Chair of Senate Budget Committee, at Policy Insights 2018