Be a Trailblazer!
As a nonprofit, and the only organization in the country devoted exclusively to the complex legal issues that affect child care, we are proud of our work that helps low-income families get high quality child care and preschool.
 Be a trailblazer this year by contributing to the Child Care Law Center! 
---
Read Alicia's Story
Alicia McDaniel has dreams, like so many of us, to give her children everything they need for a bright future.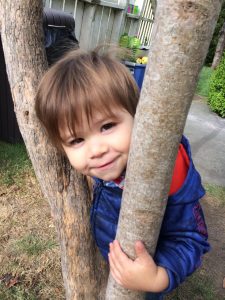 As a mom-to-be, Alicia fought back from homelessness and joblessness, and landed a job helping others get training and employment – often helping women who were just like her only a short time ago.
But when she earned a small raise and a chance at a promotion, Alicia no longer qualified for affordable child care.  With two young children, a small raise would not begin to cover the full cost of child care.
The Child Care Law Center represented Alicia so her kids could stay in quality affordable child care while she works to improve her family's prospects.
Then we went to Sacramento and changed California law so more families aren't held back in the same way. We helped more than 280,000 kids stay in affordable child care, preschool, and after school.
Now, parents like Alicia are being threatened by Washington lawmakers' proposals that would benefit the wealthy and offer no support to families struggling to make ends meet.
Politicians are choosing to make it difficult for hardworking parents to give their children a great start.
At the Child Care Law Center, we don't accept these inequities for our kids. You can stand up for children and families!
Thank you for 

donating

 and blazing new trails!
Warmly,
Kim Kruckel
Executive Director