Father's Day Profile: New Dad Uses Paid Family Leave
Meet Ryan, a New Dad using California's Paid Family Leave
Ryan is a new father who is using California's Paid Family Leave program to extend his bonding time with his son, Alden. We asked Ryan to share his experience using Paid Family Leave to care for Alden.
---
Why did you choose to take Paid Family Leave?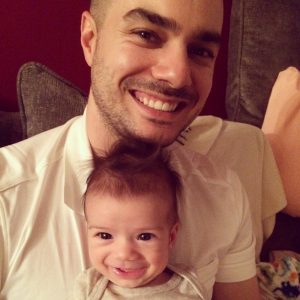 I chose to utilize Paid Family Leave in order to spend time taking care of my son without having to worry about losing income from my job. It allowed me to spend quality bonding time that I would not have been able to do without paid leave.
What did Paid Family Leave allow you to do? And how has it helped your family?
Paid Family Leave has allowed me to take a longer bonding time with my son than would be possible if I was only using my accrued vacation time from my job.  Instead of only being able to take 2-3 weeks off for bonding, I was able to supplement my accrued work leave with the payments from Paid Family Leave in order to stretch my bonding leave to 3 months. I cannot place a value on the added bonding time as it postponed the need for child care, saving my family a lot of money, and provided many extra days of special time between my son and I.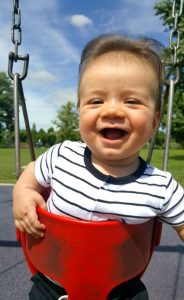 What has been your favorite father-son moment since taking Paid Family Leave?
My favorite moments with my son are when we play together on his activity mat. I enjoy watching him play with different toys and I have been able to see his development over the past few weeks. He always checks to see if I am watching him while he plays, and his smile let's me know that he is happy I am there with him.
Do you know other fathers taking Paid Family Leave?
I have only met a few fathers who have utilized Paid Family Leave. More often I meet other fathers who have not heard of the program. I have a coworker who's wife is pregnant with their second child. He did not use Paid Family Leave when his daughter was born because he did not know about the program. Now, after watching me get extended bonding time, he is planning to utilize the Paid Family Leave program in order to take more time off when his second child is born.
What do you hope California will do next in regards to Paid Family Leave?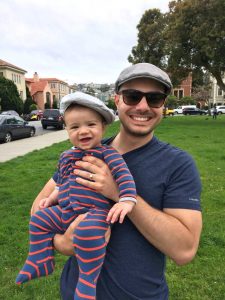 My hope is that California continues to keep the Paid Family Leave program in place and expand it to cover as many people as possible. There also needs to be a better job done of getting the message out about the Paid Family Leave program to new fathers and mothers.  I was fortunate enough that my wife knew about the program and made sure that I took advantage of Paid Family Leave while I bonded with my son.
What's your advice for new dads and non-birth parents? 
My advice is to spend as much time as you can with your newborn, as you will never get that chance again. There are so many lasting memories that I will have from my time bonding with my son. I will never forget these past few weeks.
---
If you are a new parent or you know someone who is, visit the Employment Development Department's Paid Family Leave webpage here.
Do want to learn more about the President's parental leave proposal? Read here.